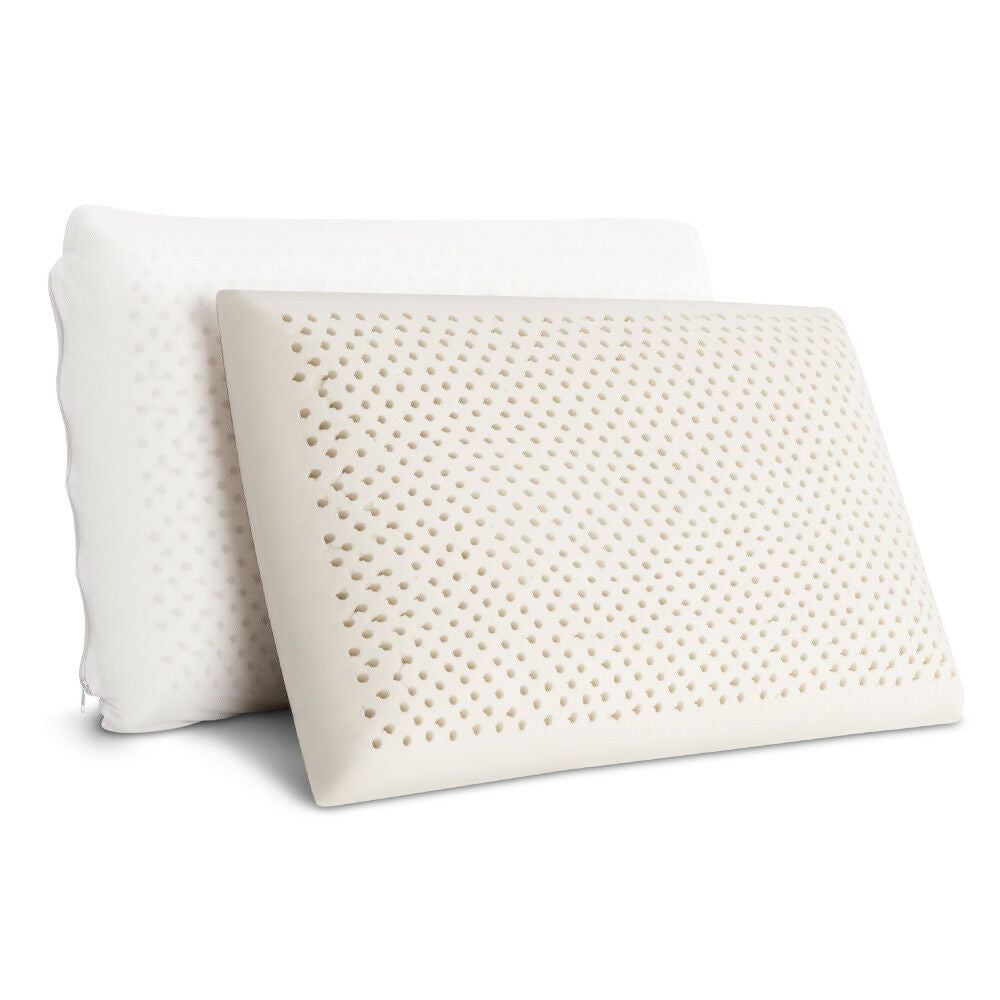 Natural Latex Pillows (Set of 2)
Sale price Price $97 Regular price $270
Includes:
2 x Natural Latex Pillows (100% Natural Latex)
Description
Pillow preference is a very personal thing. Some like soft and spongy while others prefer firm and supportive. Our 100% Natural Latex pillow provides both! The Latex provides support underneath your head & neck to provide a sound sleep, whether you're a back-sleeper or a side-sleeper.
Whilst providing high strength & resiliency  - the unique nature of latex is such that it provides a soft feeling for lasting comfort. The airholes ensure adequate airflow & cooling, so you don't feel hot while you sleep. 
Forget Memory Foam Pillows which tend to get hot and stuffy. Try 100% Natural Latex Pillows instead!
Features
100% Natural Latex
High resiliency and soft feeling
Naturally supports your head and neck
Fast rebound with zero pressure
Needle hole technology
Ventilated and breathable
Moisture absorption
Premium heat dissipation
Firm and springy
No deformation
Removable and washable zippered cover
Eco-friendly
Anti- dust mite, anti-bacteria and mold-proof
Specifications
Inner: 100% Natural Latex
Weight: 2.6kg
Overall dimensions: 64 x 40 x 14cm
Warranty
12 Month Warranty Included