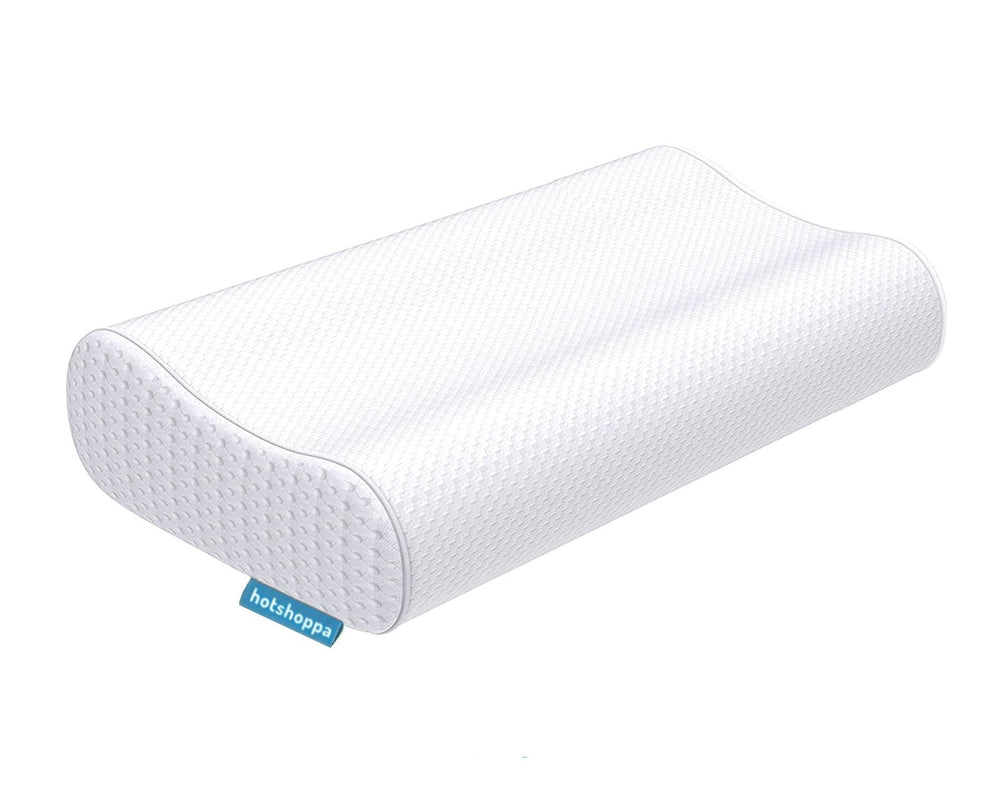 Hotshoppa Pure Memory Foam Pillow (100% Memory Foam)
Sale price Price $27 Regular price $150
Includes:
1 x Hotshoppa Pure Memory Foam Pillow (100% Memory Foam)
1 x Removable Washable Zippered Cover
Description
The contouring provides support underneath your head & neck to provide a sound sleep, whether you're a back-sleeper or a side-sleeper. Contouring allows for 2 different pillow heights. There is a higher side and a lower side, allowing the sleeper to rotate the pillow to provide optimal alignment. 
Our Hotshoppa 100% Memory Foam pillow provides the perfect balance between support & comfort whilst providing high strength & resiliency for a soft feeling and lasting comfort. 
The Hotshoppa Memory Foam Pillow includes a Removable Washable Zippered Cover. 
Features
High Resiliency 100% Memory Foam Pillow
2 Pillow Heights - High Side Height (11.5cm) Low Side Height (9.5cm)
Contoured - Naturally supports your head and neck
Fast rebound with zero pressure
Ventilated and breathable
Moisture absorption
Premium heat dissipation
Soft and resilient memory material 

No deformation
Removable and washable zippered cover
Eco-friendly
Anti-bacterial washable cover

Specifications
Inner: 100% Memory Foam
Length: 60cm
Width: 37cm
Height (High Side): 11.5cm

Height (Low Side): 9.5cm
Warranty
12 Month Warranty Included